EE pitches World's first 4G Smart Tent
This year Glastonbury festival is hosting the World's first 4G Smart tent, courtesy of it's official partner for the 18th year running, EE. The 4GEE Smart Tent has been designed to improve camper's overall experience.
Inspired by smart home technology and suggestions from regular festival goers, the tent features a mini fridge that tweets when stocks are running low, an entertainment centre showing live streams from all six stages, exclusive virtual reality content alongside a 4G hotspot for guests. The hotspot will be operational from 10:00am and 10:00pm throughout the festival.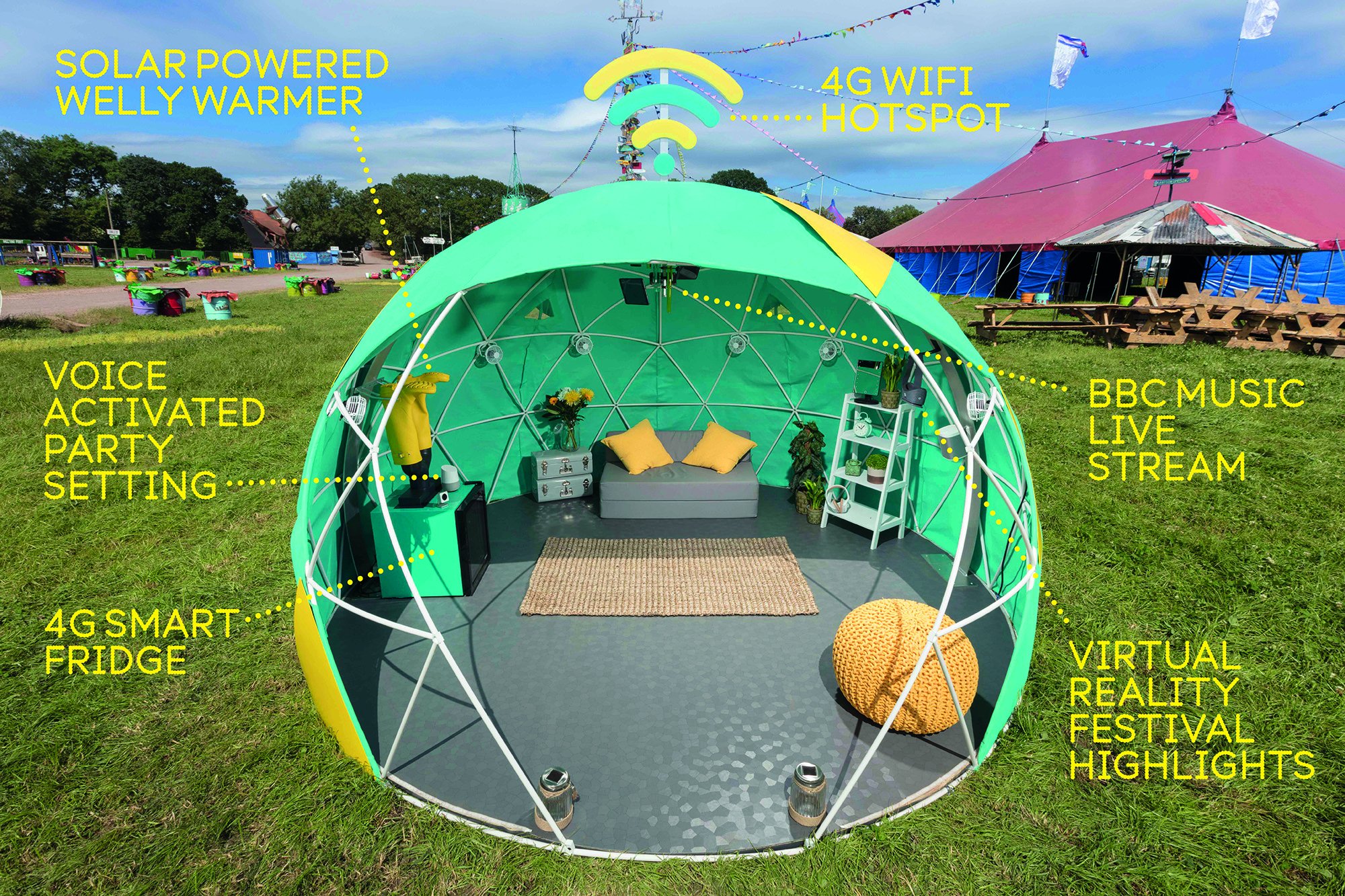 "While camping is a massive part of any music festival, it's not always the most comfortable experience, so we wanted to create a 4GEE Smart Tent that tested the latest tech-inspired comforts. The on-site 4G network we're providing to Glastonbury revellers this year is the most powerful we've ever put in, and will help create the ultimate connected camping experience." – Matt Sears, EE Director of Communications and Sponsorship.
One lucky winner and their friend will be staying in the EE smart tent this evening after EE held a competition on Twitter yesterday in which those interested had to hashtag #4GEESmartTent. They will also receive a brand new Google Pixel smartphone, be escorted to the Pyramid Stage to watch one of the performances from the side of the stage and enjoy breakfast in bed.
Juice Tube Power Banks are also available to buy and EE is allowing camper's to 'swap and go' at the festival. When the power bank is out of charge, they'll be able to return it to the Recharge Tent or the Exchange Cabin and EE will swap it with a fully charged one, once a day, completely free!