Nokia 8 release date, features and specifications
Rumoured features
When it comes to design, leaks suggest the Nokia 8 will sport a metal design with rounded corners and a 5.3″ or 5.5″ display (There could also be two versions). Theres also been talk of 1P68 water and dust protection. It's rumoured the Nokia 8 will feature a high-end Zeiss camera lens and have a fingerprint sensor. It's also been suggested the new flagship will feature the latest version of Android Nougat – click here for more information.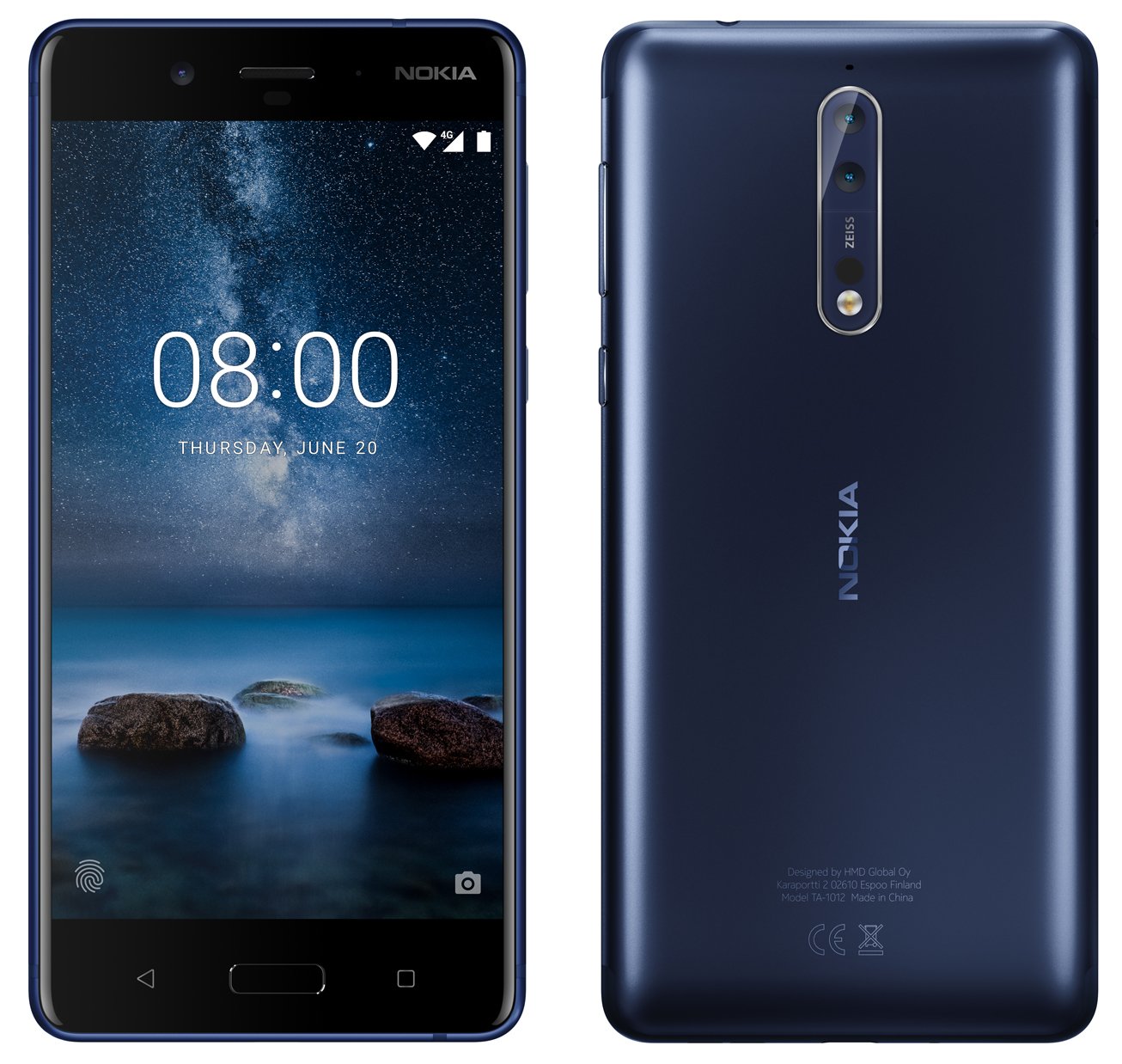 Finally, the Nokia 8 is likely to feature USB Type-C charging. Capable of supplying far more power, up to 100W, compared to a conventional USB 2.0 connection at just 2.5W. It also supports different "protocols" which means you can have adaptors that can output other types of connections including HDMI, DisplayPort, VGA, etc – from a single USB-C port.
Rumoured specs overview
5.3-inch or 5.5-inch screen
2560 x 1440 pixel display
Qualcomm Snapdragon 835 processor
Qualcomm Snapdragon X16 modem
4GB or 6GB RAM
64GB storage
23-megapixel single camera or 13-megapixel dual camera (by Zeiss)
MicroSD card slot (up to 256GB)
3.5mm headphone jack
USB Type C charging port
Android 7.1 Nougat operating system
Rumoured price and release date
Although the official release date is yet to be announced, Nokia has scheduled a launch event for an unnamed product in London on August 16th, 2017 so it's highly likely the Nokia 8 will be unveiled. Also keeping a tight lid on price, we can only assume that as Nokia's new flagship device, it's likely the 8 will be around £599-£699.