A loss of signal can be frustrating and detrimental to your productivity. The following post offers a step-by-step self-help guide for those on O2, Vodafone and EE networks.
1. Checking your coverage
Firstly, check the coverage and network status in your area to see if you've been affected by an outage. Common causes include extreme weather such as strong winds, flooding or falling trees that can affect network masts, alongside  temporary structures such as cranes or scaffolding that can obstruct signal.
If your network is carrying out planned or unplanned maintenance, your signal will also probably be affected, you can find the coverage checker for your network below:
– Vodafone
– O2
– EE
If you're in uncharted territory, your issue could be the building as the signal strength needed to pass through materials, such as window and walls, varies across different sites. Furthermore, the closer you are to a mast, the stronger the signal you'll receive – influenced by the lay of the land (hills, valleys, forests, etc).
2.  Check your device
In order to ensure its not your device causing the issue. We recommend turning your phone off and on again to refresh your network connection. You may also wish to toggle your flight mode on and off and manually select your network within your phone settings. In some cases, older software can affect your device's ability  to retrieve signal, to ensure this isn't the issue, please check for software updates too.
3. Check your SIM
In order to rule out a SIM issue. You can try your phone in another phone belonging to your network or unlocked, or try a different SIM in your phone that belongs to the same network.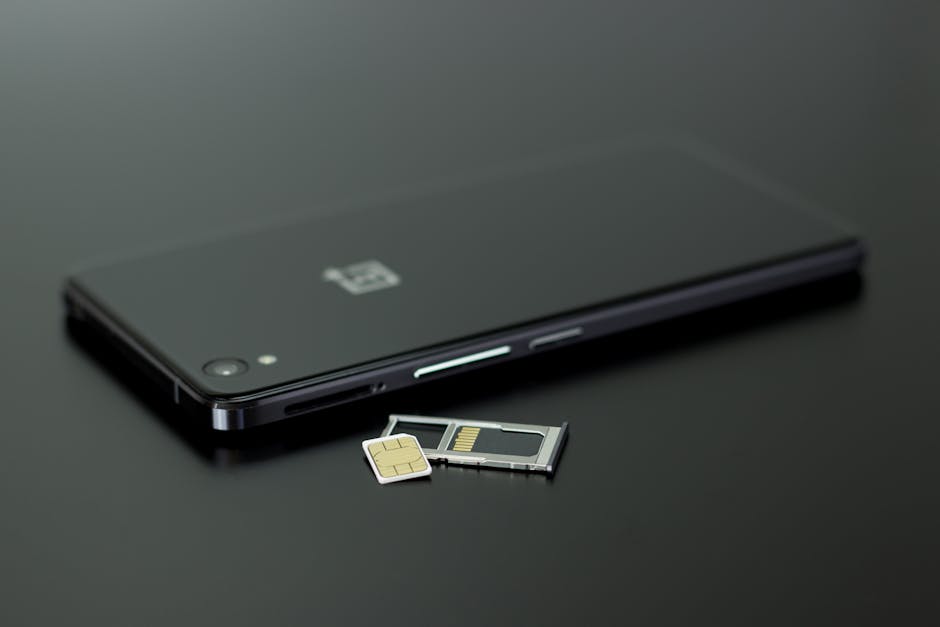 4. Check your account
If your account is on hold, this will also prevent network use. Billing issues or a failed top-up could be the cause of your inability to access the network, to check your account you can login to your account via your provider if available, or if you're a CMM customer you can call our support team on 01252 854352 or email sales@cmmtelecoms.co.uk.
5. Using Wi-Fi for messages and calls in the mean time
Vodafone
For Vodafone users, all you need to use the WiFi service is a compatible device on a supported tariff including Pay monthly Red Extra or Red Entertainment plans, or a Red or Red Value Bundle or one of the following business tariffs:
Red, Red Extra, Red Entertainment, Red Value Bundle, Red Sharer

Business Value, Business Extra, Business Premier, Business Black, Business Black Global, Business Plus, Business Freedom no-VPN version, Business Advance

Latest Public Sector price plansCompatible devices include:

Samsung – Galaxy A3 (2016 and 2017), A5 (2016 and 2017), A6, A8, J5 (2016 and 2017), J3 (2017), J6 (2018), S6, S6 Edge, S6 Edge+, S7, S7 Edge, S8, S8+, S9, S9+, Note8, Note 9 and XCover, 

Apple – iPhone XS, iPhone XR, iPhone X, iPhone 8, iPhone 8 Plus, iPhone 7, iPhone 7 Plus, iPhone 6, iPhone 6 Plus, iPhone 6s, iPhone 6s Plus and iPhone SE, 

Huawei – P10, P10 Plus, Smart Mate 10 Pro, P Smart, P20, P20 Pro, P10 Lite, P20 Lite, 

Sony – XZ Premium, XZ1, XZ1 Compact, XA 2, XZ2, XZ3

Vodafone – N8, Smart Ultra 7, Smart Platinum 7, Smart N9 Lite
No extra  hardware or app is needed. Calls can be made via your standard address book and from your normal number. Better yet, the person you're calling doesn't need to have Wi-Fi calling and there is no additional charge for using the WiFi calling service. Any calls you make will come out of your existing UK monthly minutes allowance – as normal calls would via a mobile signal!
The use of WiFi Calling whilst roaming is prohibited and is not supported. However, in certain circumstances it may be possible to enable WiFi Calling whilst abroad. If you're abroad and attempt to use WiFi calling, your call will be charged at Vodafone's standard international rates and treated as a call from the UK to an international number. We highly recommend you do not use WiFi calling abroad as Vodafone EuroTraveller, WorldTraveller and other international bundles will not apply.
---
O2
For O2 users,  WiFi calling is able for Pay Monthly Consumer and Business customers with compatibles and services (Please note this excludes O2 Business Mobex, Best for Business tariffs or Public Service Network tariffs and Pay As You Go users). There's no need to register or download an app, but you will need to turn on WiFi calling on your device (this service is not available to use abroad). The process varies from phone to phone, but is usually under 'Phone' or 'Connections' within your settings. Compatible devices include:
Apple iPhone Xs, iPhone Xs Max, iPhone X, iPhone Xr, iPhone 8 Plus, 8, 7 Plus, 7, 6s Plus, 6s, 6 Plus, 6, SE,

Samsung Galaxy S10, S10e, S10 Plus, S9, S9 Plus, S8, S8 Plus, Note8, S7, S7 edge and J3 2017, A8, A3 2017, A6, J6, J5 (2017), A5 (2017), Note9, A7, J6+, J4+, A9,

Sony Xperia XZ2, Xperia XZ3, XZ2 Compact, XZ Premium, Xperia XA2, Xperia XZ1, Xperia XZ1 Compact,

Oneplus 5, 5T, 6, 6T,

HTC U11,

Doro 8035

Google Pixel 3, Pixel 3 XL.
Please note, on some Android devices, Wifi and 4G Calling will only work if you're using O2 firmware. WiFi calls made are included as part of your usual UK tariff allowance, and out-of-tariff calls are charged at your standard rate. For those using O2 Just Call Me, Mobex, Mobile Recording or Asavie, you will need to remove them to use WiFi Calling – you can always switch back through My O2 or if you're a CMM customer, get in touch with your account manager by phoning 01252 854352.
---
EE
For EE users on a Pay Monthly plan,  you'll need to have the latest software update installed, a compatible device and have switched on WiFi calling in your phone settings. The process varies from phone to phone, but is usually under 'Phone' or 'Connections' within your settings. Compatible devices include:
Apple iPhone 5c, 5s, 6, 6 Plus, 6S, 6S Plus, SE, 7, 7 Plus, 8, 8 Plus, X, 

Samsung Galaxy S9, S9+, S8, S8+, S7, S7 edge, S6, S6 edge, S6 edge+, A3 (2017), A5 (2017), Note 8, 

Nexus 5X, 6P, 

Nokia 3, 5, 8, Lumia 550, 650, 950, 950XL, 

HTC 10, U11, U11 Life, 

BlackBerry Priv, Dtek 50, Dtek 60, KEYone,

Google Pixel, Pixel XL, Pixel 2, Pixel 2 XL,

Huawei P10, P10 Lite, P10 Plus, P Smart,

Sony Xperia XZ1, Xperia XZ1 Compact

 EE Hawk.
Calls and texts will come out of your UK monthly allowance (please note this service is unavailable abroad). If you go over your allowances you'll be charged at standard rates. Calls made using WiFi Calling will not be shown as WiFi calls on your bill. Unfortunately for EE Pay As You Go users this service is currently unavailable.